11 Iconic Movie Characters That Were Almost Played by Someone Else
When an actor is wildly successful in a role, it can be hard to imagine anybody else in their place. Just because an actor wasn't the first choice for a role doesn't mean that they weren't the right choice.
Some characters are so closely associated with the actors who portray them that it is simply inconceivable that anyone else could ever take on the role. You can't have Rocky without Sylvester Stallone, or Indiana Jones without Harrison Ford. Nobody but Sigourney Weaver could play Ripley.
When an actor is wildly successful in a role, it can be easy to forget that plenty of other actors will likely have been in contention for that same gig. The actor that we all know and love might not have been the first, second or even third choice. But things have a way of working out. Just because an actor wasn't the first choice for a role doesn't mean that they weren't the right choice.
That being said, it's still fun to think about what might have been if those first choice actors hadn't turned down the roles that they were offered. Here's eleven iconic movie characters that were almost played by someone else.
11. Gandalf – The Lord of the Rings: The Fellowship of the Ring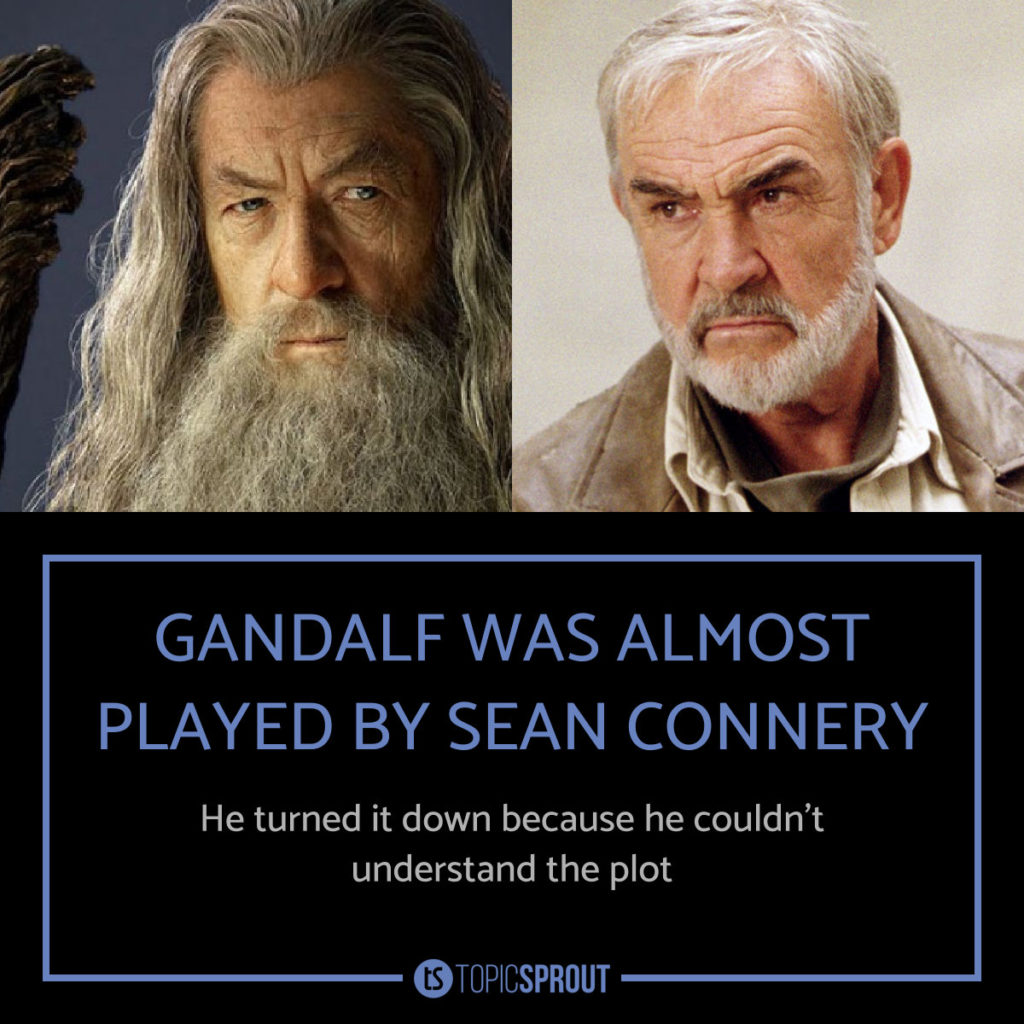 The character of Gandalf the Grey will forever be associated with legendary actor, Sir Ian McKellan. But McKellan was not the first thespian Knight of the Realm to be offered the role. Sir Sean Connery turned down the role because he found the plot too confusing, later telling reporters: "I read the book. I read the script. I saw the movie. I still don't understand it."
10. Indiana Jones – Raiders of the Lost Ark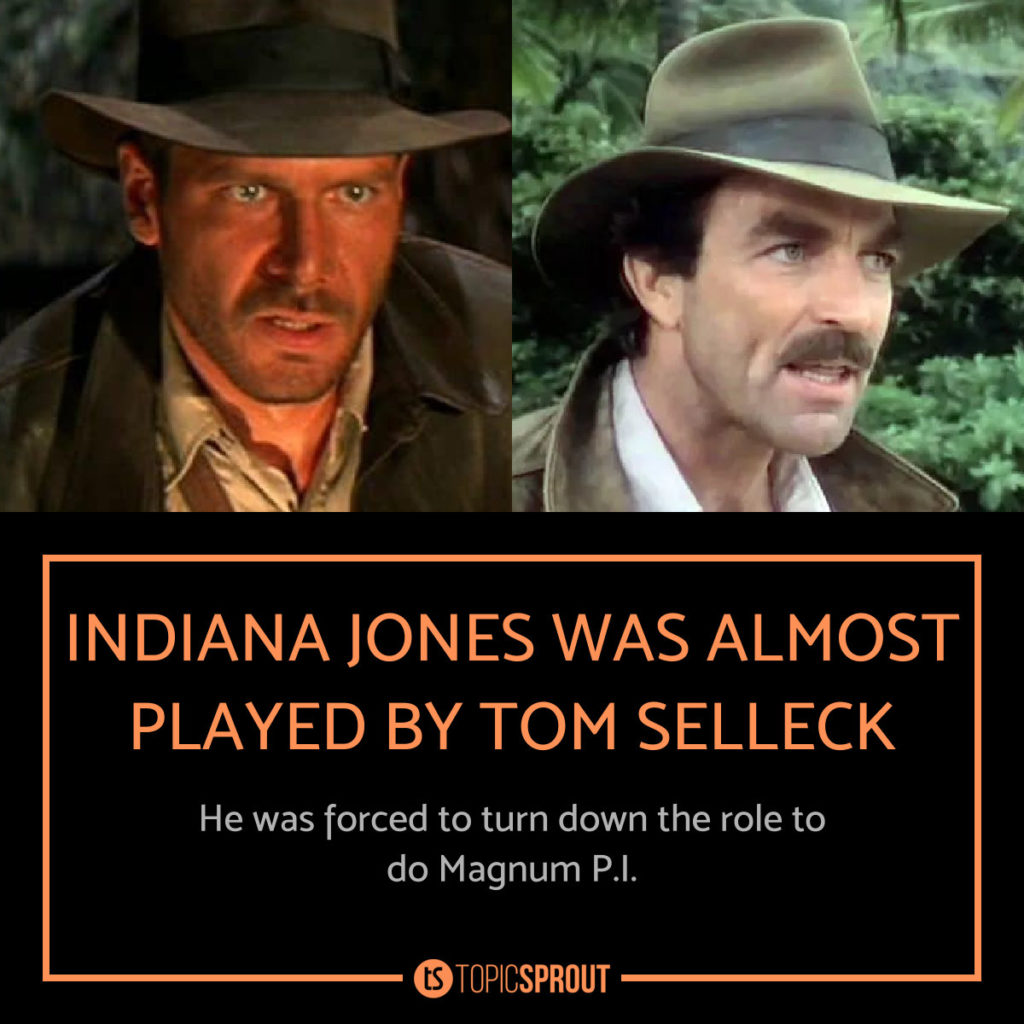 A fifth entry in the Indiana Jones franchise has been officially announced and, despite the speculation, it has been confirmed that Harrison Ford will be reprising his role as the titular archaeologist. *Ehem*. That being said, in some alternate reality somewhere, it's Tom Selleck gearing up to reprise the role. The actor was offered the role and was reportedly keen, but he was ultimately forced to turn it down when CBS wouldn't release him from his contract to star in Magnum PI.
9. Ferris Bueller – Ferris Bueller's Day Off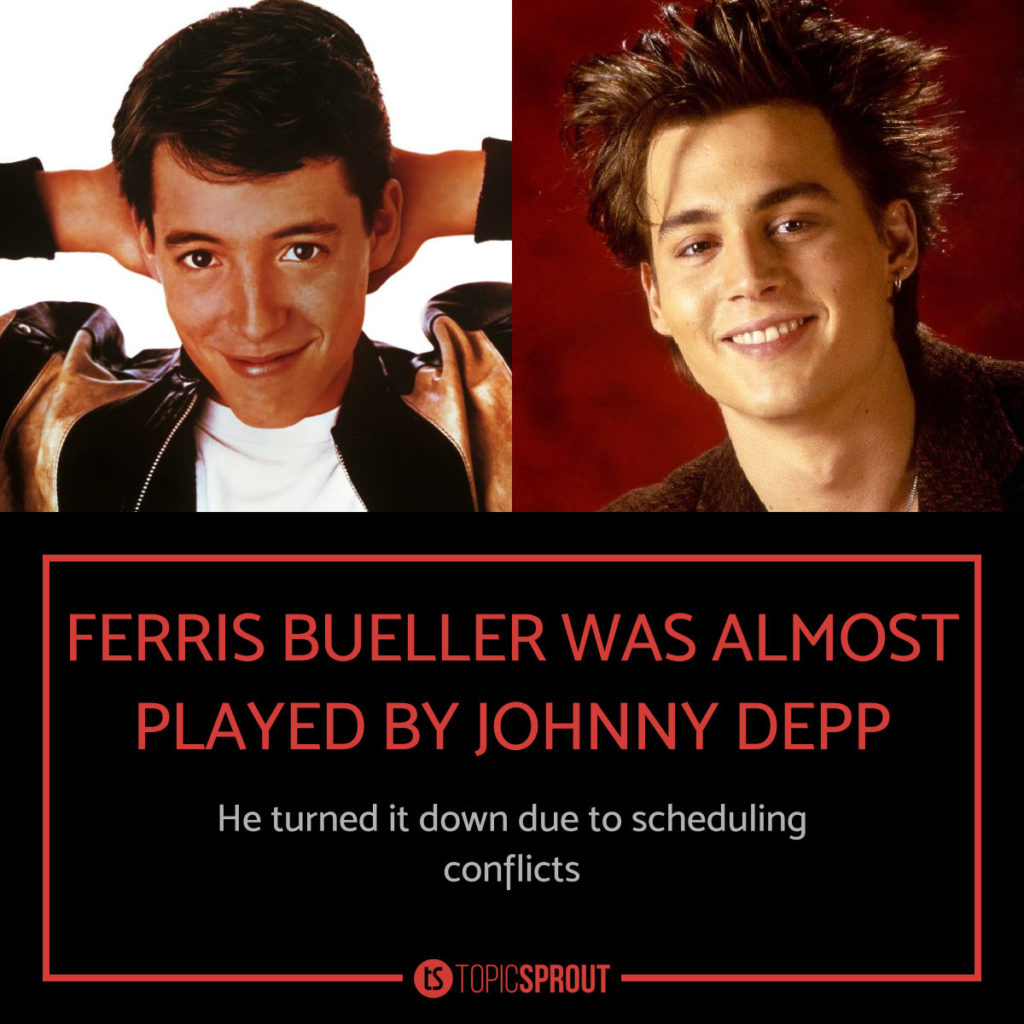 Ferris Bueller's Day Off has become something of a cult classic in the 31 years since its release. Matthew Broderick's portrayal of the title character has permeated pop culture to such an extent that putting anyone else in the role would be akin to blasphemy. However, Matthew Broderick was not the first actor to be offered the role of the teenage truant. Johnny Depp was offered the role, but had to turn it down because he was unavailable.
8. The Wicked Witch of the West – The Wizard of Oz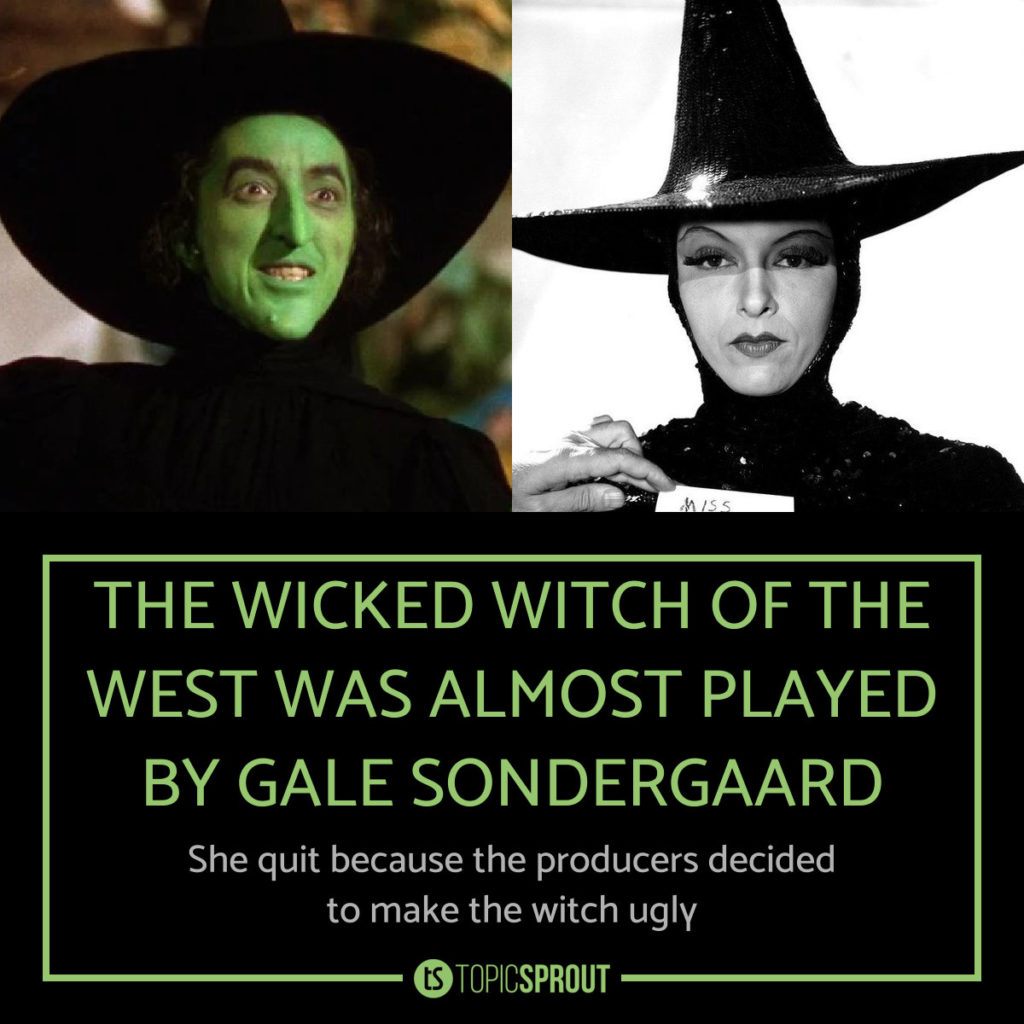 Ask any person of a certain age to picture a famous witch and Margaret Hamilton's Wicked Witch of the West will invariably be the first character that pops into their heads. But the iconic green witch almost looked completely different. MGM originally wanted the Wicked Witch to be a glamorous villainess comparable to Snow White's Evil Queen. Gale Sondergaard was cast in the role, but was unhappy when the producers decided to make the witch ugly. Fearing that the change could harm her career, she decided to quit rather than wear the disfiguring makeup.
7. Agent J – Men in Black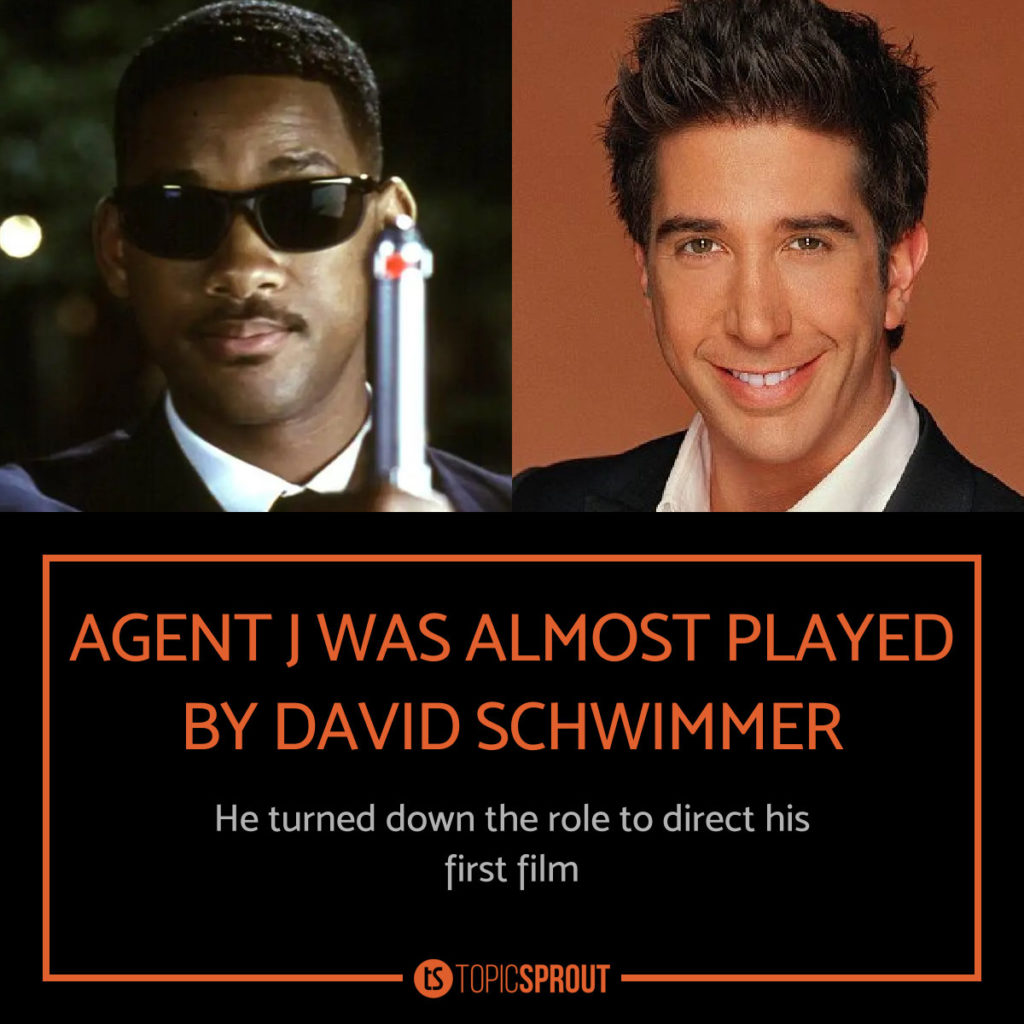 Men in Black's Agent J was one of Will Smith's highest profile roles during the early stages of his film career. But the New York cop turned MiB agent was almost played by an entirely different 90s sitcom star. David Schwimmer was originally offered the role, which he would have shot while he was on a break between seasons of Friends. However, he had already set that time aside to direct Since You've Been Gone, with the involvement of his entire theatre company. As you've probably guessed, he turned down the role, deciding he'd rather stick with his friends than go off and star in a summer blockbuster.
6. Jake Sully – Avatar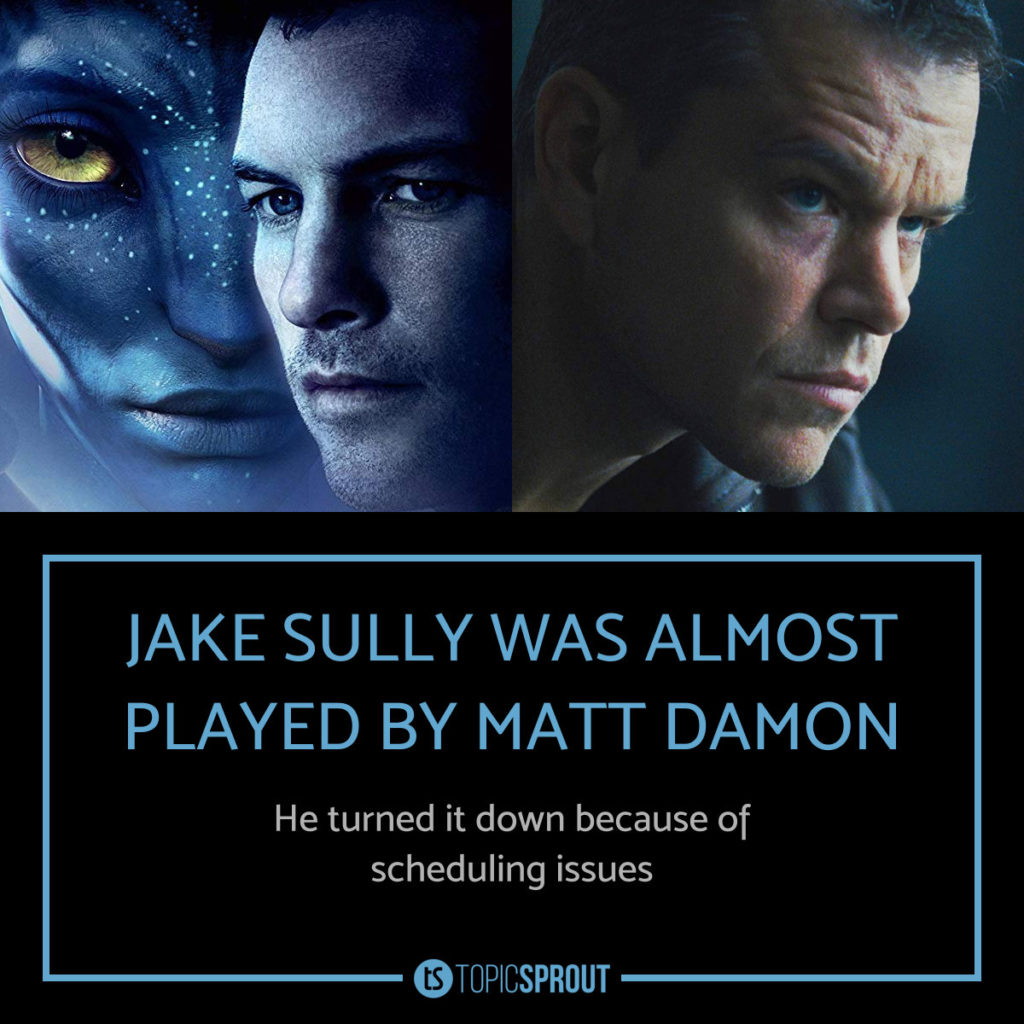 Avatar was a cinematic phenomenon when it came out back in 2009, hailed for its groundbreaking visual effects. James Cameron ultimately cast the relatively unknown Sam Worthington in the lead role, but not before Hollywood A-lister, Matt Damon, turned it down. The Bourne star later revealed that it was scheduling issues that kept him from participating in the production.
5. Marty McFly – Back to the Future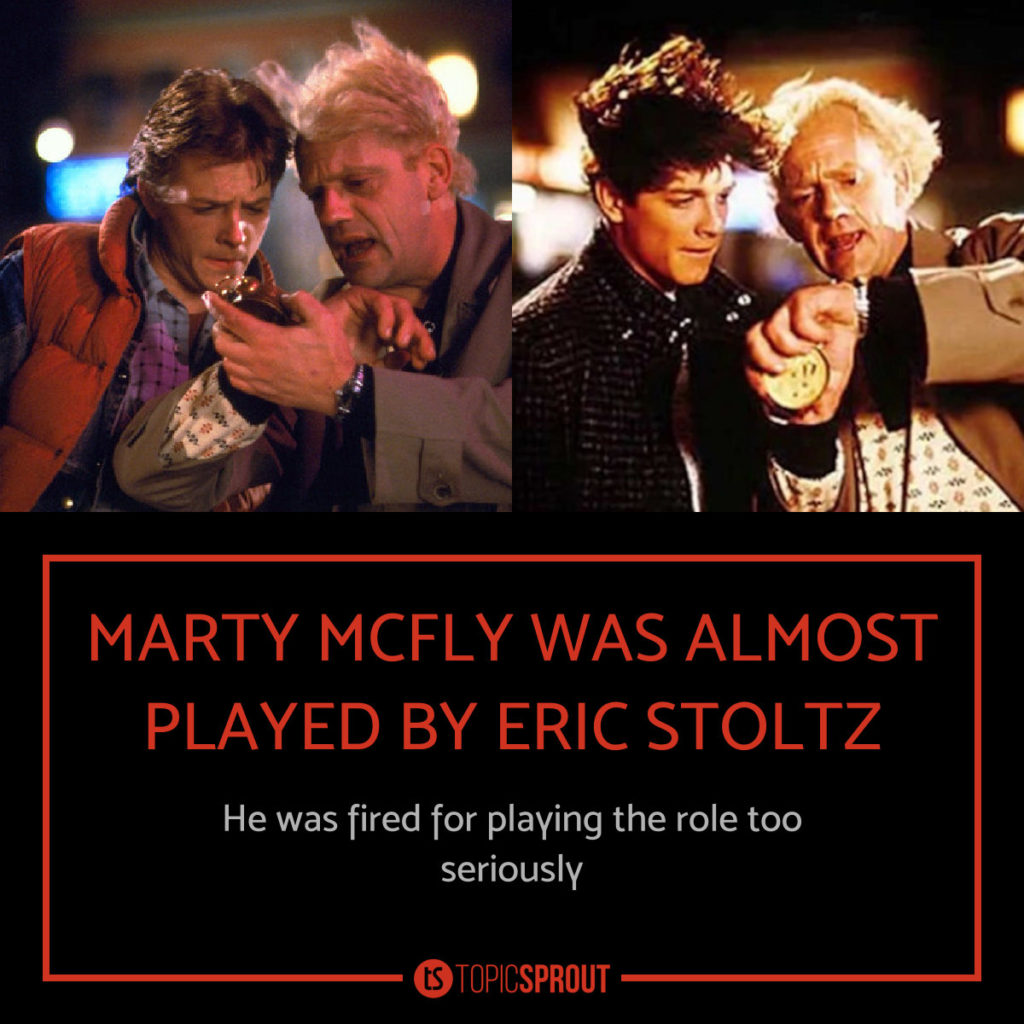 Family Ties may have made Michael J. Fox a household name, but it was Back to the Future that cemented his status as a movie star. Fox was actually the first choice to play Marty McFly, but scheduling conflicts with Family Ties prevented him from taking the part. Mask actor, Eric Stoltz, stepped in to take his place and filmed for a few weeks before director, Robert Zemeckis, decided that it wasn't working out. Stoltz was a method actor. He insisted on being called Marty, even when the camera's weren't rolling, and just took the role very seriously in general. Even though Zemeckis thought that Stoltz was a "magnificent" actor, the role required a performer with more of a comedic edge. Stoltz was let go and Fox was hired, with the production working around his television commitments.
4. Danny Zuko – Grease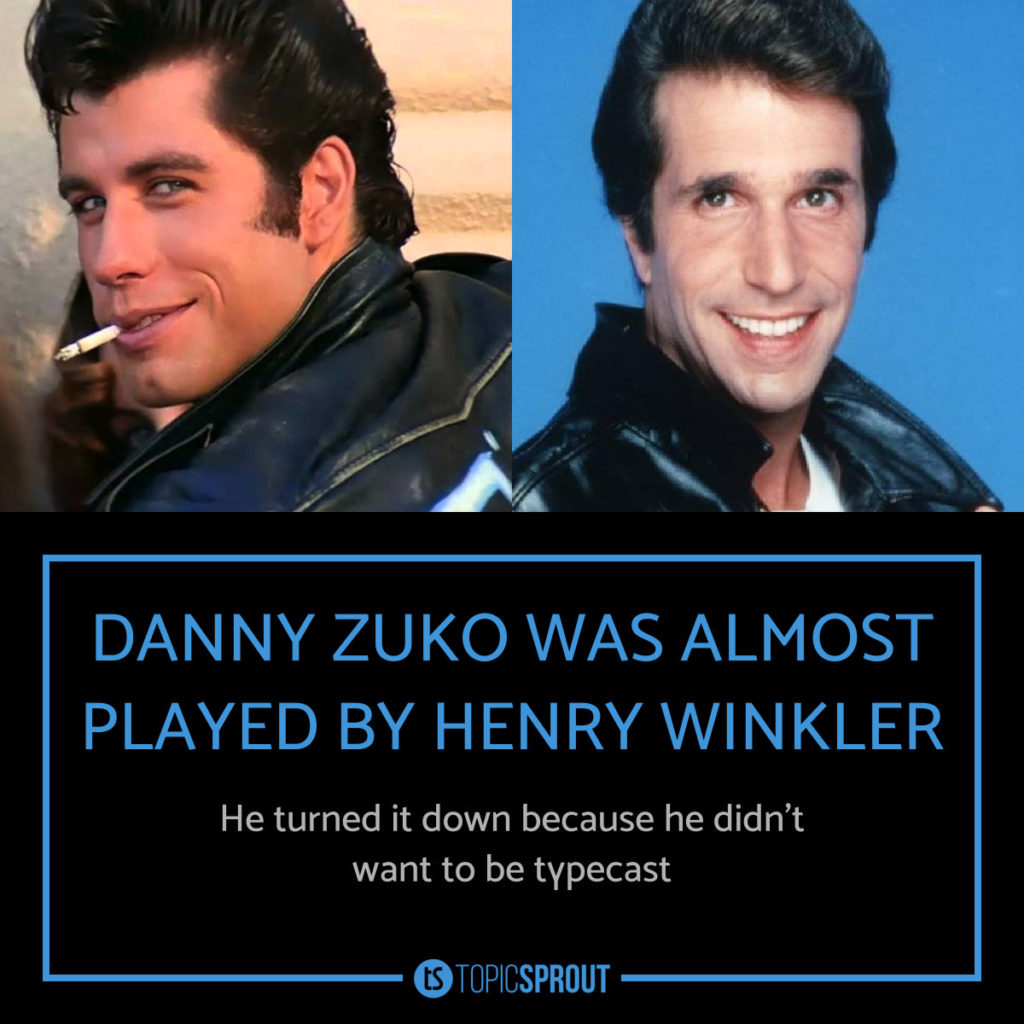 John Travolta's starring role in Saturday Night Fever propelled him to the top of the Hollywood A-list and his leading role in Grease just a year later proved that his success was more than just a flash in the pan. However, the role of Danny Zuko was originally offered to Happy Days star Henry "The Fonz" Winkler. Winkler turned the role down – a decision he later regretted, telling reporters: "I was asked to be in Grease. But I decided I didn't want to be typecast. But what I didn't realise was that I already was. That's why John Travolta went on to buy his own plane and I just went home."
3. Neo – The Matrix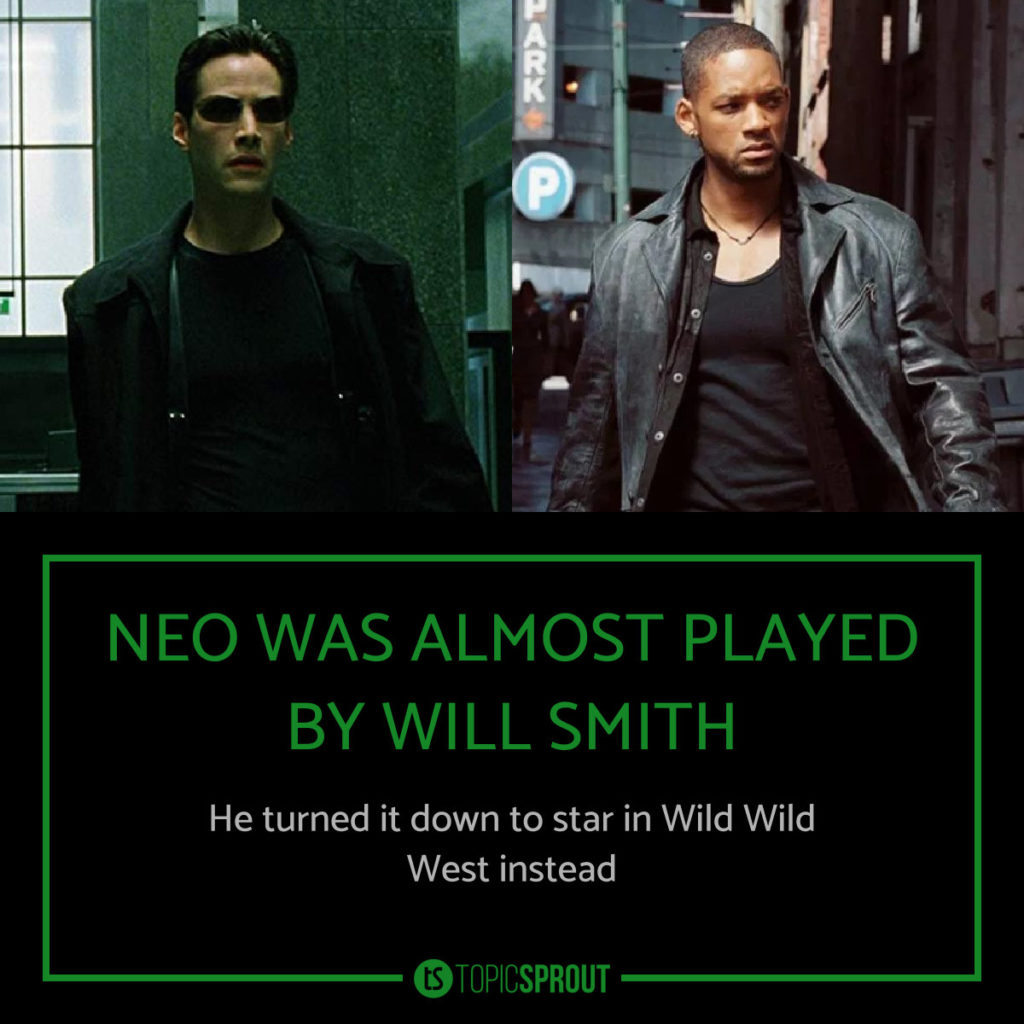 The Matrix was a sci-fi megahit at the tail end of the last millennium, with Entertainment Weekly hailing it as "the most influential action movie of its generation". The film stars Keanu Reeves as Neo – a computer hacker who learns that the world he is living in is actually a simulated reality. But it was almost Will Smith who played 'The One'. The Fresh Prince star turned the role down in favour of big-budget flop, Wild Wild West, later telling reporters: "You know, The Matrix is a difficult concept to pitch. In the pitch, I just didn't see it. I watched Keanu's performance – and very rarely do I say this – but I would have messed it up. I would have absolutely messed up The Matrix. At that point I wasn't smart enough as an actor to let the movie be."
2. Severus Snape – Harry Potter and the Philosopher's Stone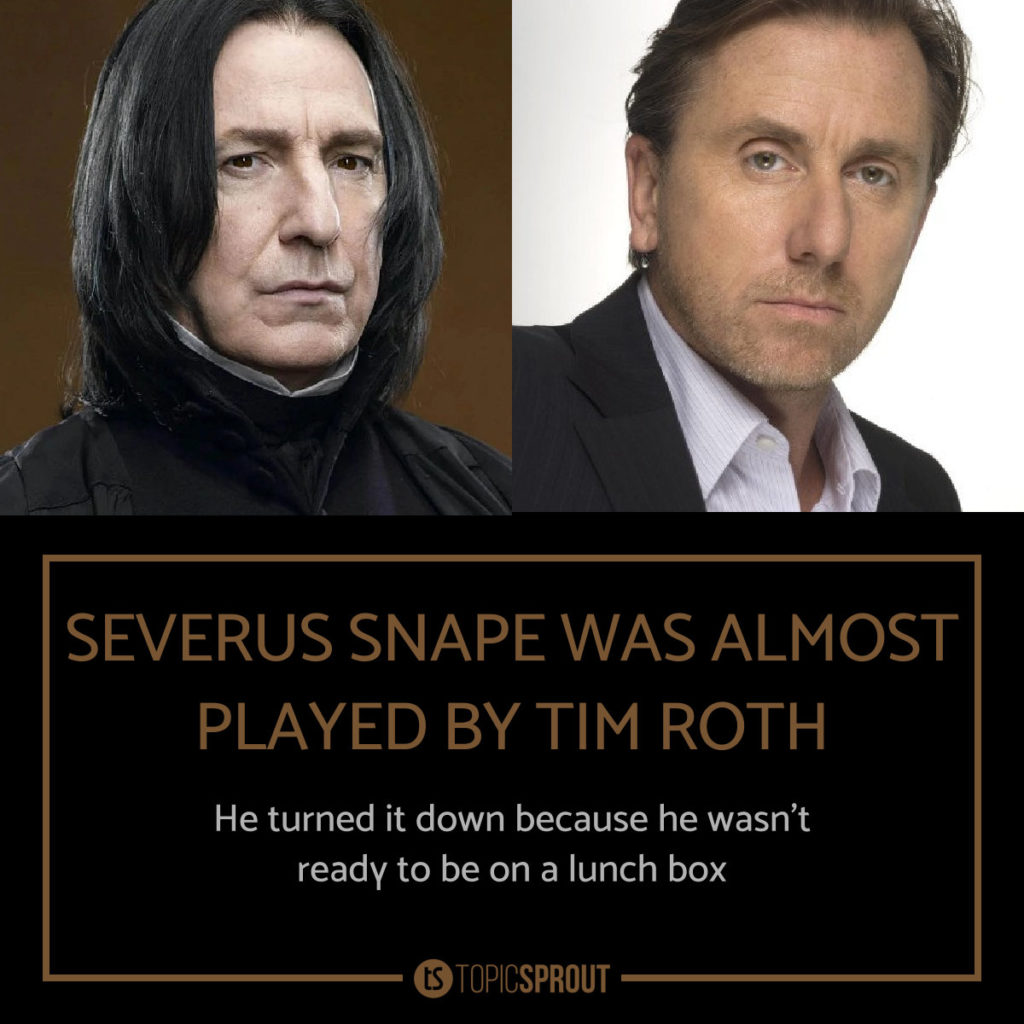 Whatever you think of Severus Snape, there's no denying that he is one of the most complex characters in the Harry Potter universe. Alan Rickman, the talented actor that he was, portrayed the Hogwarts potions master with perfection. However, the role was initially offered to Reservoir Dogs actor, Tim Roth. He turned it down, later telling The Metro: "I wasn't ready to be on a lunch box, I really wasn't." Roth doesn't seem to have any regrets about his decision, telling reporters: "The right guy [Alan Rickman] got the role."
1. Han Solo – Star Wars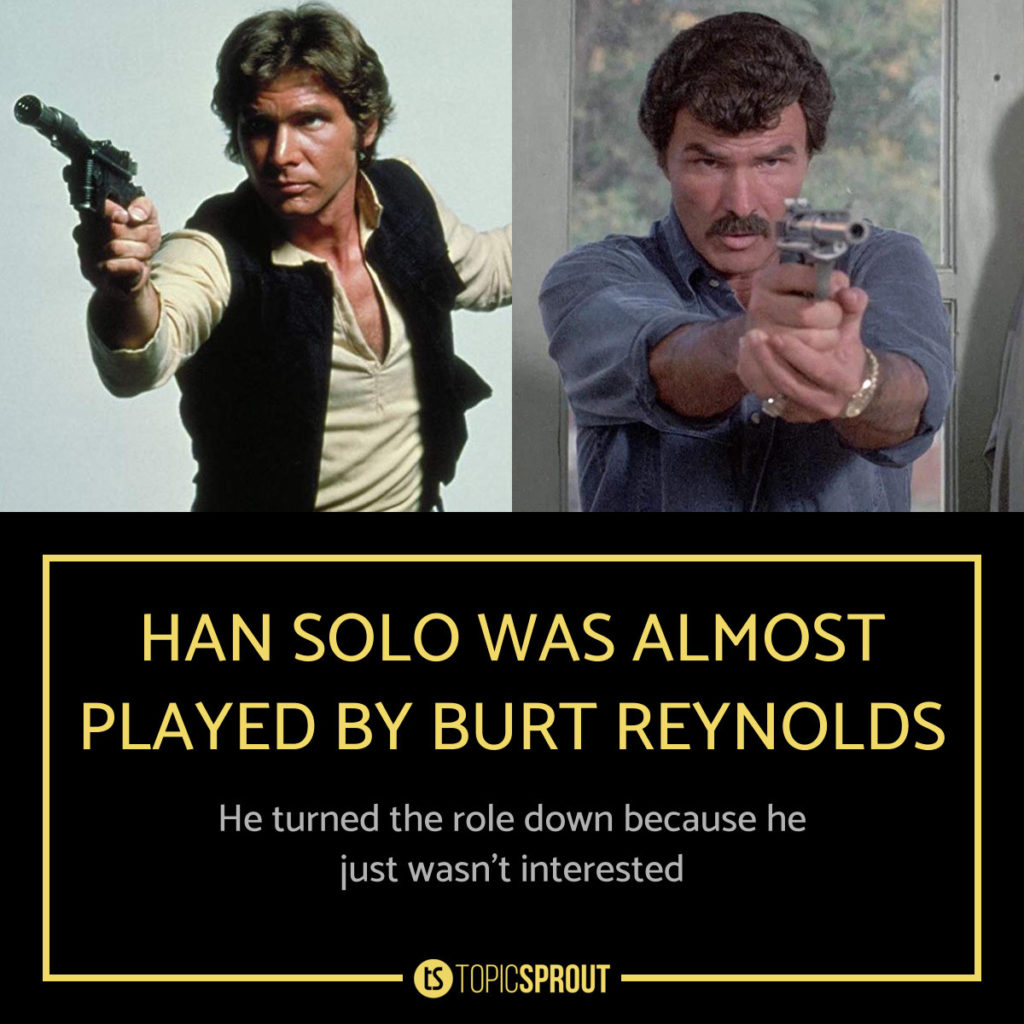 He made the Kessel Run in less than twelve parsecs, saved the world, got the girl. Han Solo is everybody's favourite space scoundrel. Actor, Harrison Ford, is such a central component of the character's charm that we can't imagine anyone else in the role. But Ford was not the first actor approached to play the interplanetary smuggler. Burt Reynolds turned the role down, later explaining that he "just didn't want to play that kind of role at the time". The Deliverance actor later regretted his decision, although we have to say we think things worked out for the best.
What do you think? Could any of these characters have benefited from a different actor playing the role? Let us know what you think in the comments and don't forget to follow us on Facebook and Twitter to avoid missing out on new articles!
Article Updated: 3 August 2019
Who Won the Battle of the Bonds?
When Roger Moore and Sean Connery went head to head at the box office, who came out on top?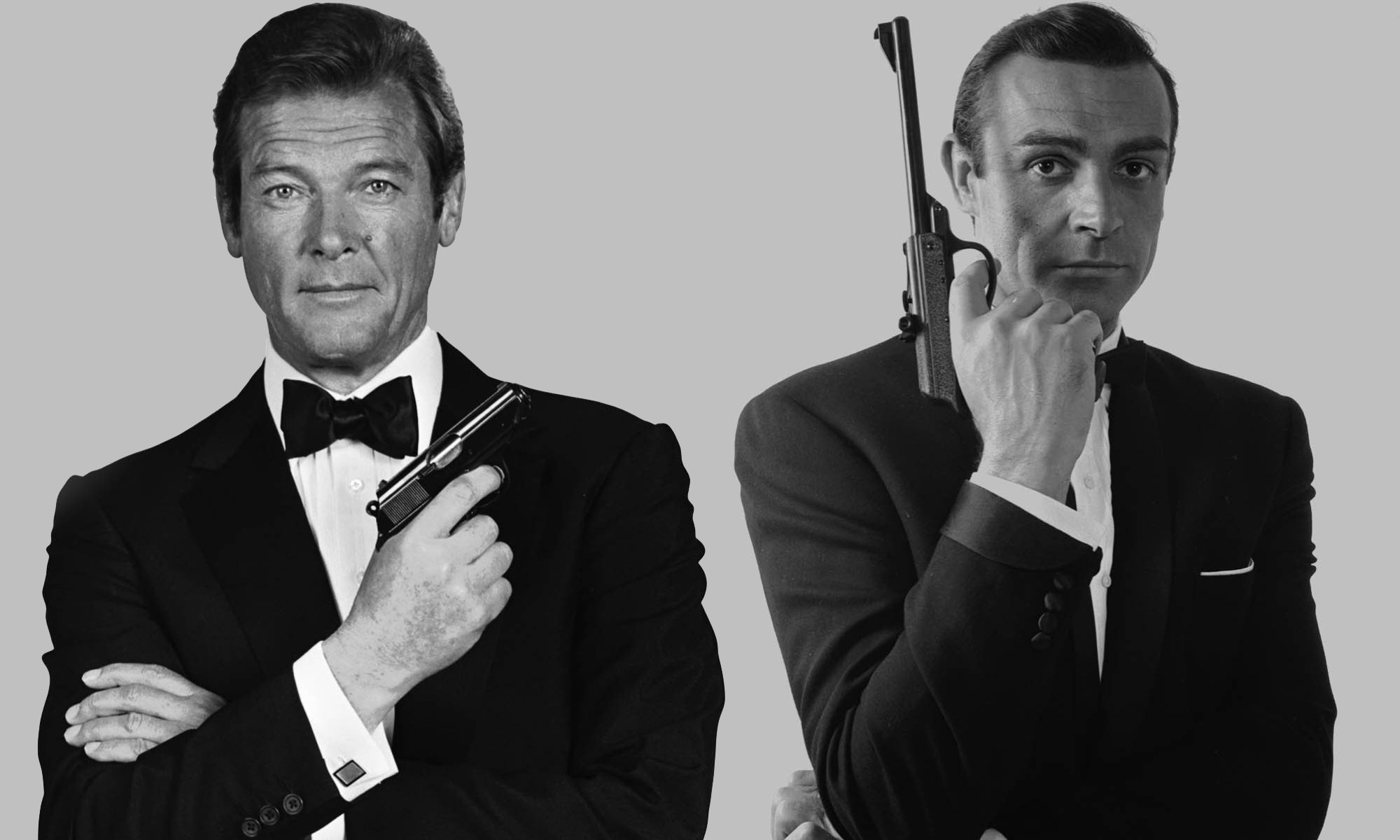 James Bond is one of the most recognisable names on the planet, with the fictional spy serving as the figurehead of one of the most successful movie franchises of all time. Obsessed over for more than 50 years, the Bond film series ages like a fine wine and is still just as appealing to audiences today as it was over half a century ago.
There have been 26 James Bond films made (the first one being Dr No, released in 1962).  But did you know that one of these movies – Never Say Never Again – was an unofficial one? Never Say Never Again was made in a different studio by a different production company. It had different writers and different distributors. But they did get Sean Connery to play Bond. It was his first appearance as James Bond in 12 years, and his last ever one.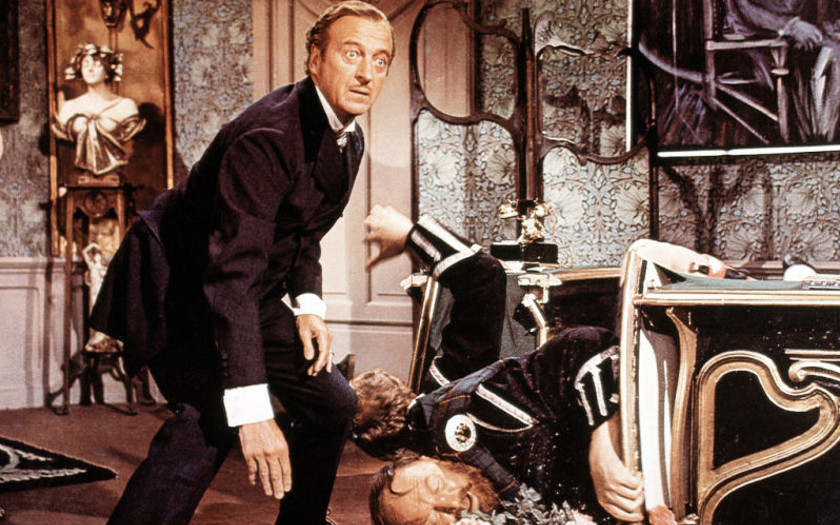 The film was the second film adaptation of Thunderball and was released in 1983, the same year as the official Bond movie, Octopussy, in which Roger Moore played Bond.
So who won in the Octopussy v Never Say Never Again, Roger Moore v Sean Connery battle of the Bonds?
Well Octopussy and Roger Moore won hands down at the box office. But Never Say Never Again did well, opening to acclaimed reviews from the critics and grossing over $160 million at the box office on a budget of $36 million (Octopussy grossed $183.7 million). Many argue that it is the better of the two Bond films, with Rotten Tomatoes' approved critics scoring Never Say Never Again at a respectable 64% compared to a score of just 42% for Octopussy.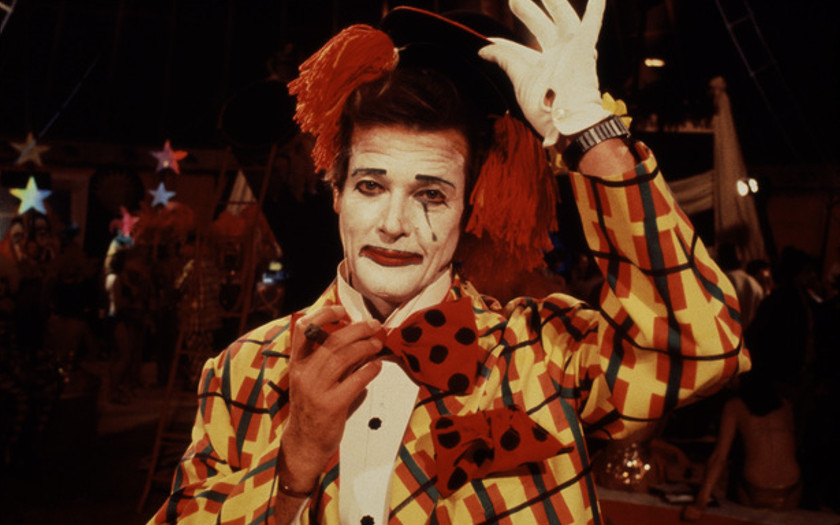 But perhaps more importantly, Never Say Never Again won in the courts. As you can imagine, the trustees of the official Bond franchise were not too pleased at this rival production and attempted, unsuccessfully, to block the film in the High Court.
However, it wasn't all plain sailing into the sunset with a martini in hand for the Never Say Never Again clan. Production was troubled. It was plagued with legal issues and Sean Connery himself had to take on many of the production duties. There were public disagreements between director Irvin Kershner and producer Jack Schwartzman and the costs went spiralling over budget, with Schwartzman having to complete production out of his own pocket. Many of the film's sequences had to be cut for legal reasons. There was no opening gun barrel sequence and there was no James Bond theme tune.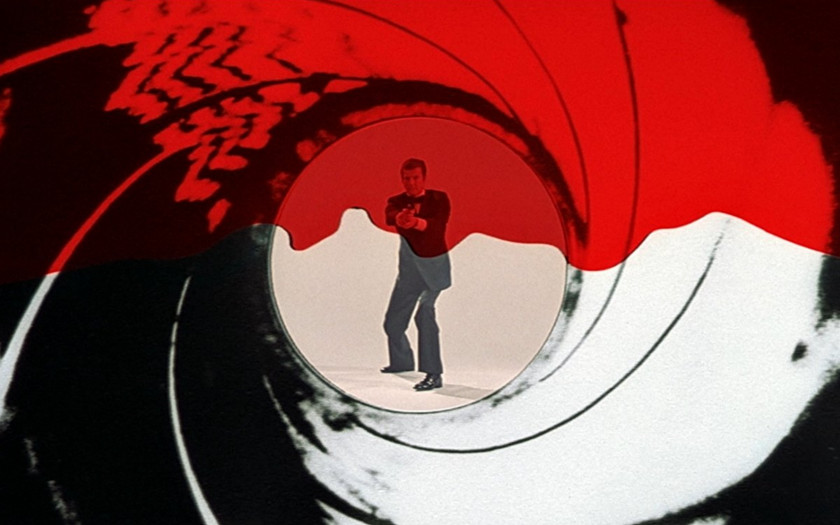 We guess the real winner though was the James Bond movie fan. Two blockbuster Bond films in one year? Thank you very much!
It is probably fair to say that the Bond vs Bond battle of 1983 was more like a relegation battle than a League title winning decider. Looking back now, neither Octopussy nor Never Say Never Again have passed the tests of time, and few would rank either as one of their favourite James Bond movies.
Never Say Never Again, like an exiled pretender to the throne, continues to exist outside of the official Bond film lineage, even though MGM purchased the rights to the motion picture from Schwartzman in 1997.
Perhaps one day they will make a film of the 1983 Battle of the Bonds. If so, we can only hope that the result is greater than the sum of its parts.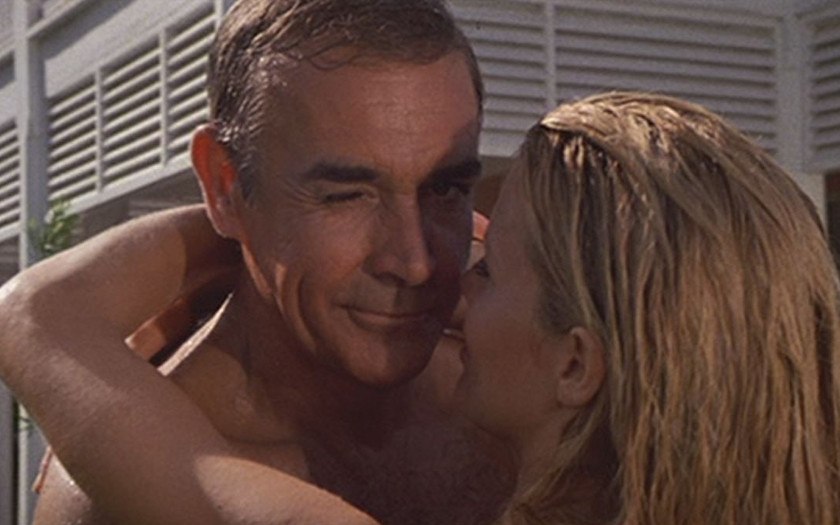 What do you think? Who won the Battle of the Bonds? Let us know what you think in the comments and don't forget to follow us on Facebook and Twitter to avoid missing out on new articles!
4 Impressive Easter Eggs Hidden in Famous TV Shows
We round up some of the best Easter eggs hidden in your favourite TV shows.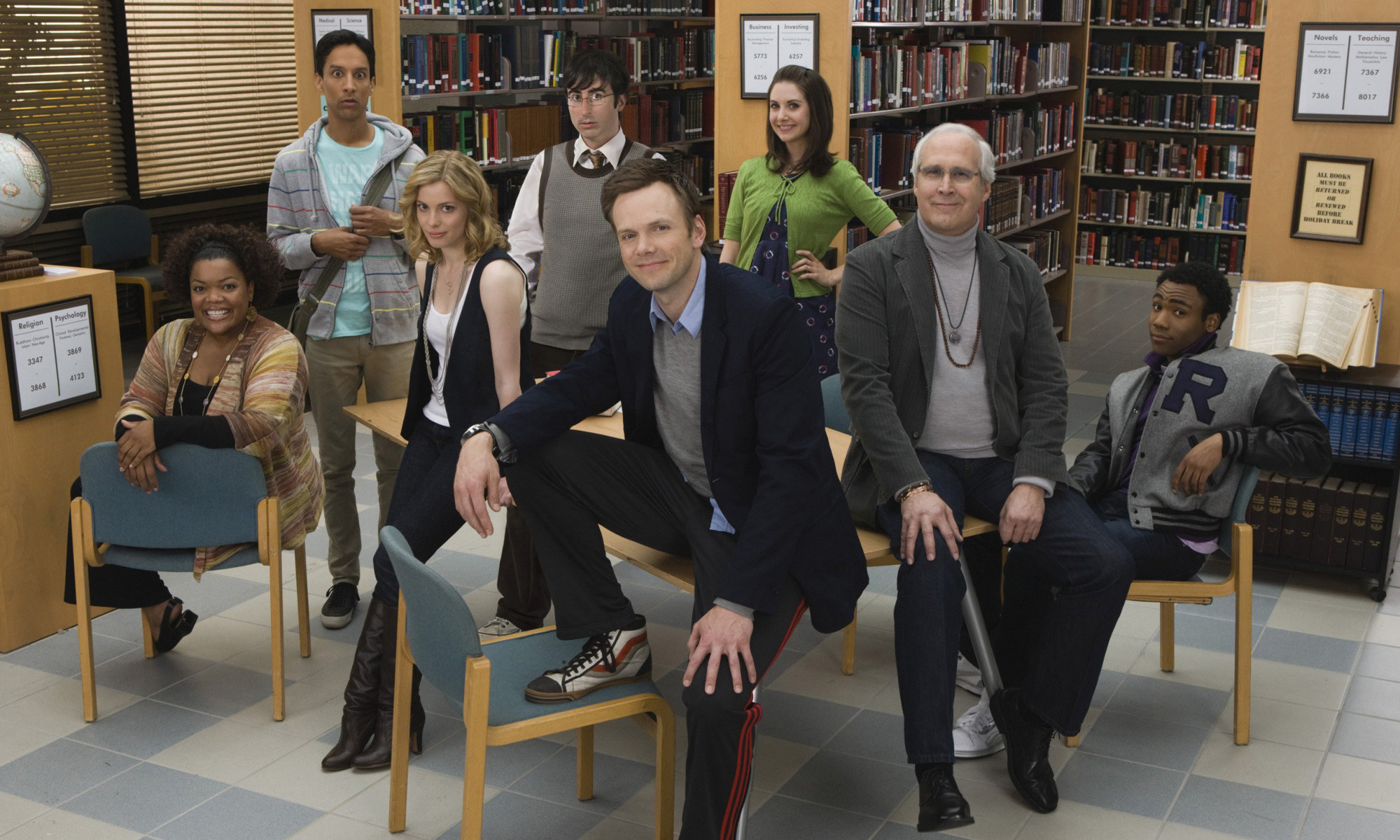 Easter has been and gone for this year, and no doubt you've spent the last few days stuffing your face full of chocolate Easter eggs. While you've been gobbling your body weight in chocolate, we've been gorging on Easter eggs of a different kind. We've hunted high and low for jokes and messages hidden in your favourite TV shows. Here are our top four.
4. The Secret McBain Movie Hidden Across Multiple Episodes of The Simpsons
Rainier Wolfcastle is The Simpsons universe's answer to Arnold Schwarzenegger. An Austrian-born action movie star with an unusually muscular build, Wolfcastle stars in the McBain series of films.
Wolfcastle first appeared in the second season episode "The Way We Was" in 1991. In a segment from a McBain movie, we see the titular character punching his police captain through a window. A total of five seemingly unrelated McBain clips aired on The Simpsons between 1991 and 1993. However, it turns out that those five clips form a three minute movie with a cohesive narrative when rearranged and stitched together.
This McBain mini-movie was never part of any grand scheme by The Simpsons' production team. According to executive producer, Al Jean, "it was always just conceived as the most melodramatic fragments of a bigger movie where we never really had a big movie in mind".
3. Marshall's Bad News Countdown in How I Met Your Mother
How I Met Your Mother centres around the lives of Ted Mosby and his friends in Manhattan, New York. Running for nine seasons between 2005 and 2014, the show's early seasons were well received with later seasons receiving a more mixed response.
Despite its sitcom status, How I Met Your Mother wasn't afraid to tackle serious storylines every now and again. The sixth season episode, "Bad News", sees Marshall and Lily undergoing fertility tests after several months of trying to conceive. Lily's tests reveal that she is not infertile, and Marshall spends the rest of the episode worrying about his own fertility, seeking comfort from his parents.
Eagle-eyed viewers watching the episode would have noticed the ominous countdown occurring in the background, with numbers appearing on otherwise innocuous objects.
As the countdown nears its end and we're expecting bad news, Marshall instead receives good news. He isn't infertile. Then comes the gut punch. Marshall's dad has had a heart attack and died off-screen.
2. The Storyline That Plays Out Entirely in the Background in Community
Community revolves around the members of a study group at Greendale Community College. The show is well-known for its use of meta-humour and its tongue-in-cheek allusions to popular tropes.
This approach to comedy, of course, means that Community is full of inside jokes and Easter eggs. In season two episode, "The Psychology of Letting Go", super-meta character, Abed, has an entire storyline that plays out solely in the background. Over the course of the episode, we see Abed meet a pregnant woman, get chased away by her boyfriend, and then deliver her baby.
A more subtle Easter egg took three seasons to pay off. The name "Beetlejuice" is said once in each season from the first season to the third. The third time the name is said, a character dressed as Michael Keaton's character from the 1988 film, Beetlejuice, is seen walking past a window in the background.
1. The Fully Translatable Alien Languages Hidden in Futurama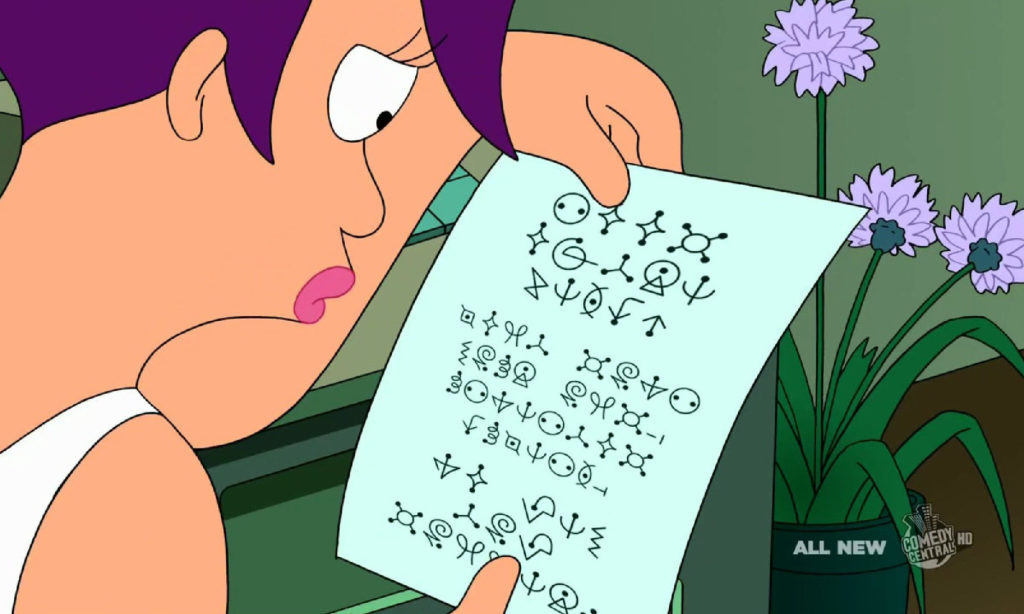 On the surface, Futurama seems like a goofy, light-hearted animated comedy about a hapless pizza delivery boy who finds himself stuck one thousand years in the future. And it is. It is also one of the most clever shows on TV.
Futurama's writing staff include those with PhDs in maths and sciences, and it shows. If you know what to look for, that is. And, let's be honest. Most of us don't. The writers' rule of thumb was that the more obscure jokes could not be central to the plot, so the casual viewer is unlikely to even notice them. The background, however, is full of complicated jokes that only the brainiest viewers will understand.
Jokes about quantum mechanics, mathematics and computer programming are not uncommon. Writer, Ken Keeler, even thought up a brand new mathematical theorem for the show.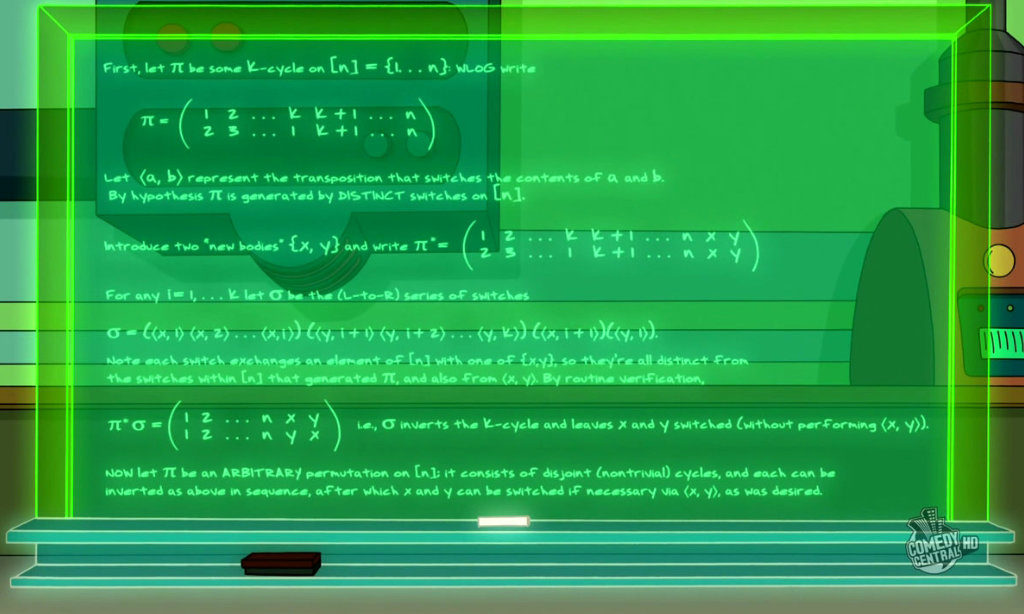 However, the longest running and most accessible Easter egg in Futurama is no doubt the fully translatable alien "languages" that can be seen in the background of many scenes. Regularly seen on signage or as graffiti, it is possible to decode every symbol into a letter of the Latin alphabet.
The symbols that the writers refer to as "Alien Language 1" (but known amongst fans as "Alienese") are the simplest to crack. Every symbol represents a corresponding letter of the Latin alphabet. "Alien Language 2" is more complicated to crack, with each symbol having a numerical value. Taking the time to translate the background text seen in Futurama episodes will give you a chuckle, with signs reading "Tasty Human Burgers" and the like.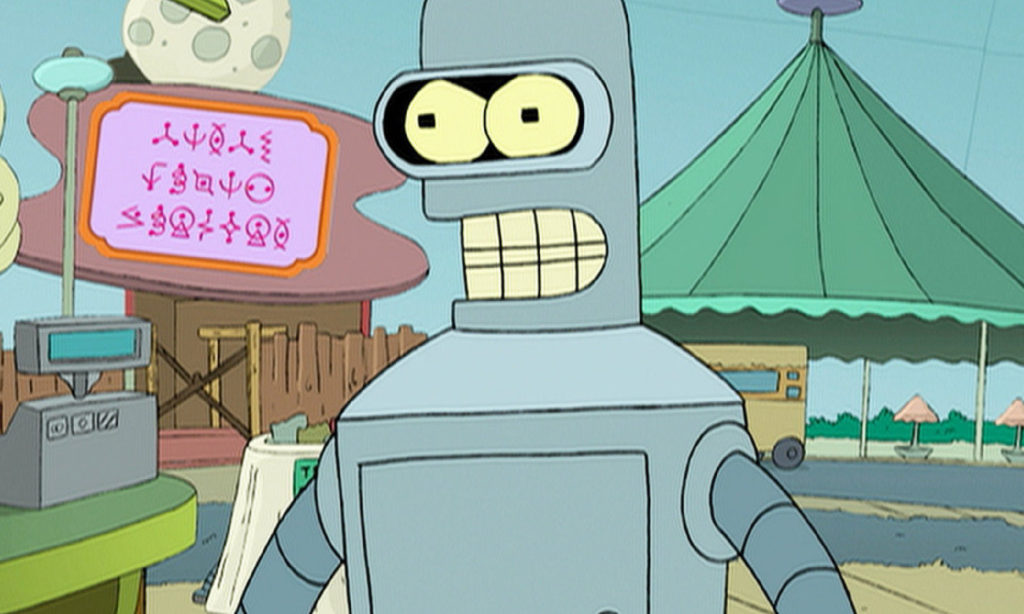 What do you think? Are there any other great TV Easter eggs that we didn't mention? Let us know what you think in the comments and don't forget to follow us on Facebook and Twitter to avoid missing out on new articles!