3 Huge Tech Companies That Started Out Doing Something Completely Different
We don't always end up where we thought we would. Sometimes that can be a good thing.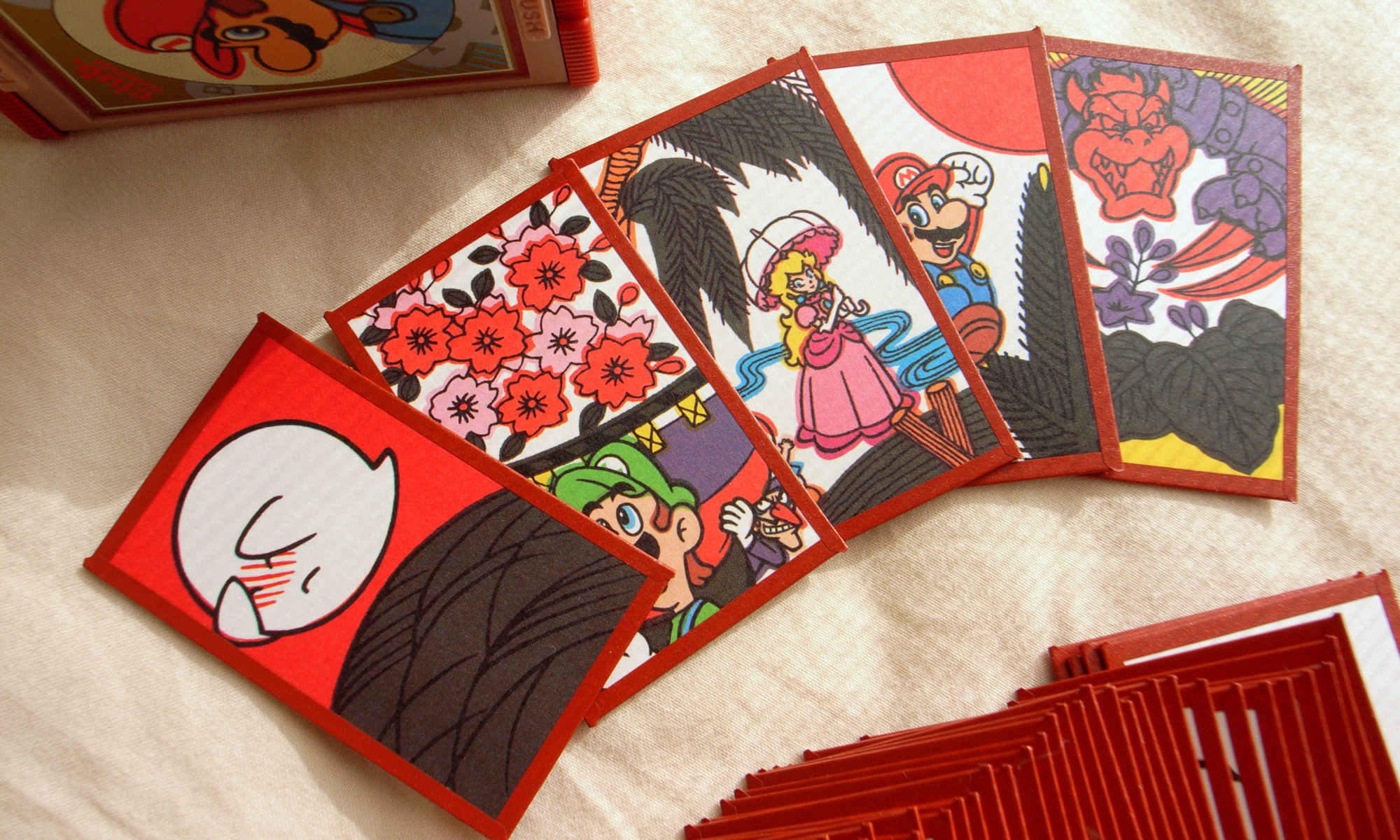 We don't always end up where we thought we would. Sometimes that can be a good thing. We've looked into the surprising history of some of the most successful tech companies, all of which started out selling things other than those for which they are well known. Here are our top three.
3. Nintendo Was Originally a Playing Card Company

Nintendo is to video games what Disney is to animation. Its name has become synonymous with family-friendly gaming to such an extent that it is almost impossible to imagine them doing anything else. Some people were left scratching their heads last year when Nintendo announced the first of their "Quality of Life" products – a sensor designed to monitor the user's sleeping habits. However, what those people might be surprised to learn is that, for most of its history, Nintendo had nothing whatsoever to do with video games.
Founded in 1889, Nintendo was originally a manufacturer of Japanese playing cards. In the decades that followed, Nintendo became the largest manufacturer of playing cards in Japan. In an effort to maintain their growth, the company sought to diversify their business model and expand into other areas. Some of their failed ventures included a taxi service, a hotel chain, a television network and an instant rice company.
Nintendo arguably began its transformation into the company that we know today when it ventured into the toy market in 1966. Despite limited success in that industry, the light gun technology that it developed during that period encouraged Nintendo to enter the arcade business in the 1970s.
The company officially entered the home video game console market in 1974 when they secured the Japanese distribution rights to the Magnavox Odyssey – the world's first commercial home video game console. They began developing their own hardware several years later.
2. Nokia Started Life as a Paper Mill

Nokia is fondly remembered today for its indestructible mobile phones from the late nineties and early 2000s. The Nokia name appears on eight out of the top ten best selling mobile phones of all time, aping current market-leader, Apple, by millions. Their mobile phone division was snapped up by Microsoft in 2013 in a deal totalling £4.6bn ($7.2bn). However, the company returned to the mobile device market earlier this year, releasing the Nokia N1 tablet exclusively in China. Nokia-developed mobile phones are tipped to make a return as early as next year.
Nokia can trace its origins back to 1865, when Fredrik Idestam established a riverside paper mill in south-western Finland. Idestam established a second paper mill in 1868 on the banks of the Nokianvirta river near the town of Nokia, from which the company's famous moniker is derived. The company was officially founded in 1871, when Idestam teamed up with close friend, Leo Mechelin, to establish Nokia Ab.
Nokia entered the electricity generation business in 1902, but found itself close to bankruptcy following the First World War. The company was bought by Finnish Rubber Works, maker of hoses, tyres and other rubber products, who were keen to ensure a power supply. In 1922, Finnish Rubber Works acquired Finnish Cable Works, which would go on to provide the foundation of Nokia's electronics business. The three companies officially merged in 1967, jointly becoming the Nokia Corporation.
Finnish Cable Works developed its first telephone in 1963, making radio phones for the Finnish military. The Nokia Corporation would later go on to release its first car phone in 1982 and its first mobile phone just five years later. Released in 1987, the Mobira Cityman weighed a hardy 760g (1.7lb) and cost the equivalent of £4,164 ($6,214) in today's currency. Nokia gradually sold off its non-telecommunications businesses in the late 1980s and 1990s, shifting its focus entirely towards mobile devices until its deal with Microsoft in 2013.
1. Samsung Sold Dried Fish and Noodles

Samsung is best known today for its extensive range of electronics. Its televisions are the best-selling in the world and its sales figures come second only to Apple in the smartphone market. Samsung's association with electronics is so strong that some people might be surprised to learn that Samsung is actually a multinational conglomerate made up of 80 different businesses. Samsung is involved in shipbuilding, skyscraper construction and life insurance, amongst other diverse enterprises.
Samsung was founded in 1938 by Byung-Chull Lee in Daegu, Korea. The company initially focused on exporting food to China, shipping goods such as dried fish, fruit and vegetables. It also produced its own noodles. The company expanded its operations to Seoul in 1947, but left the city when the Korean War started several years later.
Forced to leave Seoul, Byung-Chull Lee opened a sugar refinery in Busan. When the war ended, he also expanded into textiles and built Korea's largest ever woollen mill. Samsung expanded into other industries in the years that followed, including insurance, securities and retail.
The Samsung that we are familiar with today began to take shape in 1969 when the company entered the electronics industry. It released its first black and white television in 1970, selling over 4 million by the end of the decade, making it the largest television manufacturer in the world.
The company started manufacturing other home electronics during the 1970s, including washing machines, refrigerators and microwaves. Today, Samsung's electronics division is responsible for roughly 70 percent of the company's revenue and holds claim to being the world's largest electronics manufacturer.
What do you think? Are there any other companies that we should have included in this list? Let us know what you think in the comments and don't forget to follow us on Facebook and Twitter to avoid missing out on new articles!